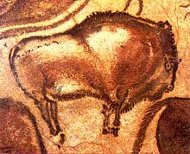 Buy Archaeology Art and Prints
Visitors since October 2002

Free counters provided by Andale.

The links on this web site are provided for reference purposes. CyberPursuits has no control over the content of off-site links and cannot be held responsible for any harm -- real or perceived -- incurred as a result of launching to another site through a URL located on this Web site.
Syria
All links leave the site and open a new window
Books from
A Ceramic Chronology from Tell Leilan: Operation 1
Apamea in Syria: The Winter Quarters of Legio II Parthica: Roman Gravestones from the Military Cemetery
Archaeological Reports from the Tabqa Dam Project-Euphrates Valley, Syria
Ancient Damascus: A Historical Study of the Syrian City-State from Earliest Times Until Its Fall to the Assyrians in 732 B.C.E.
Ebla to Damascus: Art and Archaeology of Ancient Syria
Ebla: A Revelation in Archaeology
Archives of Ebla: An Empire Inscribed in Clay. Tr of Ebla UN Impero Inciso Nell'Argilla
Early Glyptik of Tell Brak: Cylinder Seals of Third Millennium Syria
Life and Loyalty: A Study in the Socio-Religious Culture of Syria and Mesopotamia in the Graeco-Roman Period Based on Epigraphical Evidence
Villages in the Steppe: Later Neolithic Settlement and Subsistence in the Balikh Valley, Northern Syria
Bibliography of Syrian Archaeological Sites to 1980
Annual of ASOR vol. 56: A Gazeteer of Iron Sites in the North Central Highlands of Palestine; Seven Seasons of ASOR Excavations at Tell Qarqur, Syria
Mozan 1: The Soundings of the First Two Seasons
The Invisible Conquest: The Ontogenesis of Sixth and Seventh Century Syria
Syrian Christians Under Islam: The 1st 1000 Years
Terracotta Figurines and Plaques from Dura-Europus
Soldiers, Cities, and Civilians in Roman Syria
The Palmyrenes of Dura-Europos: A Study of Religious Interaction in Roman Syria
Terracotta Figurines and Plaques from Dura-Europus
Alalakh Levels VI and V: A Chronological Reassessment
Books from
Villages in the Steppe: Later Neolithic Settlement and Subsistence in the Balikh Valley, Northern Syria
Village on the Euphrates: From Foraging to Farming at Abu Hureyra
Archaeology of Syria Antiquity to Islam
Tell Kosak Shamali: The Archaeological Investigations on the Upper Euphrates, Syria
The Archaeology of Syria: From Complex Hunter-Gatherers to Early Urban Societies (Ca.16,000-300 BC)
Soldiers, Cities, and Civilians in Roman Syria
Terracotta Figurines and Plaques from Dura-Europus
The Archaeology of Syria: From Complex Hunter-Gatherers to Early Urban Societies (Ca.16,000-300 BC)
Eble to Damascus: Art and Archaeology of Ancient Syria
The Invisible Conquest: the Ontogenesis of Sixth- and Seventh Century Syria
Life and Loyalty: A Study in the Socio-Religious Culture of Syria and Mesopotamia in the Graeco-Roman Period Based on Epigraphical Evidence
The Palmyrenes of Dura-Europos: A Study of Religious Interaction in Roman Syria
Bibliography of Syrian Archaeological Sites to 1980
Of Pots and Plans: Papers on the Archaeology and History of Mesopotamia and Syria
Excavations at Tell Brak: The Mitanni and Old Babylonian Periods
Lithic Technology of Neolithic Syria
Animals in the Steppe: A 200 Archaeological Analysis of Later Neolithic Tellsabi Abyad, Syria
Excavations at Arjourne, Syria

Syria Archaeology Books