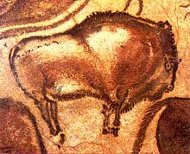 Buy Archaeology Art and Prints
Visitors since October 2002

Free counters provided by Andale.

The links on this web site are provided for reference purposes. CyberPursuits has no control over the content of off-site links and cannot be held responsible for any harm -- real or perceived -- incurred as a result of launching to another site through a URL located on this Web site.
Continental Europe Archaeology
All links leave the site and open a new window
General Resources and Programs
Western Europe
Scandanavia
Southern
Eastern
Books from
New Directions in Scandinavian Archaeology
Multivariate Archaeology: Numerical Approaches in Scandinavian Archaeology
Everyday and Exotic Pottery from Europe, C. 600-1900
Context of a Late Neandertal: Implications of Multidisciplinary Research for the Transistion to Upper Paleolithic Adaptations at Saint-Cesaire
The Archaeology of Solvieux: An Upper Paleolithic Open Air Site in France
Aurignacian Lithic Economy - Ecological Perspectives from Southwestern France
The Archaeology of Brittany, Normandy and the Channel Islands: An Introduction and Guide
La grotte Cosquer : plongée dans la préhistoire
Roman Remains of Northern and Eastern France
Excavation of the Abri Pataud Les Eyzies (Dordogne, Part 3: Perigordian VI)
Ancient France 6000-2000 B.C.: Neolithic Societies and Their Landscapes
The East Brittany Survey: Fieldwork and Field Data
Pyrenean Prehistory: A Palaeoeconomic Survey of the French Sites
Vandals to Visigoths: Rural Settlement Patterns in Early Medieval Spain
Roman Provincial Capital and Its Hinterland: The Survey of the Territory of Tarragona, Spain
Iberia Before the Iberians: The Stone Age Prehistory of Cantabrian Spain
Prehistoric Iberia - Genetics, Anthropology, and Linguistics
Greek Pottery from the Iberian Peninsula: Archaic and Classical Periods
The Archaeology of the Iberians: Culture Contact and Culture Change in Iron-Age Europe
The Iberian Stones Speak: Archaeology in Spain and Portugal
The Origins of Complex Societies in Late Prehistoric Iberia
Social Complexity and the Development of Towns in Iberia: From the Copper Age to the Second Century A.D.
Dynastic Porphyry Tombs of the Norman Period in Sicily
Les Paliques, dieux jumeaux siciliens
Megara Hyblaia and Selinous: Two Greek City-States in Archaic Sicily
Books from
A Comparative Study of Prehistoric Foragers in Europe and North America: Cultural Responses to the End of the Ice Age
Malta's Ancient Temples and Ruts
Ancient Greece
12 in. x 12 in.
Buy this 2006 Calendar at AllPosters.com


Europe Archaeology Books