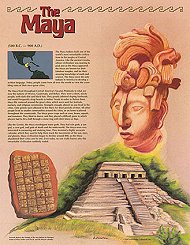 Buy Anthropology Art and Prints
The links on this web site are provided for reference purposes. CyberPursuits has no control over the content of off-site links and cannot be held responsible for any harm -- real or perceived -- incurred as a result of launching to another site through a URL located on this Web site.
Anthropology
Anthropology is a science of humankind. It studies all facets of society and culture. It studies tools, techniques, traditions, language, beliefs, kinships, values, social institutions, economic mechanisms, cravings for beauty and art, struggles for prestige. It describes the impact of humans on other humans. With the exception of the Physicial Anthropology discipline, Anthropology focuses on human characteristics generated and rolex explorer propogated by humans themselves.
Physical Anthropology studies anatomy and biology -- race, gender, adaptation. It studies humankind as a biology type, describing physical development over the millenia.
Linguistics studies the structures of language and historic relationships among them.
Ethnology studies human culture in zenith watch a historic and comparative perspective. There is a subfield that concentrates on myth, music, and folklore to study human geography and human passage in time.
Applied Anthropology uses anthropological knowledge and expertise to deal with modern problems. For example, it aids in impact studies of technological innovations, public health schemes, or economic development patterns. Applied Physical Anthropology can be cartier replica watches important in the design of work stations, cockpits, airplane seats.
It is our hope that the Web pages at this site lead you to projects and studies of humankind. There are pages which can lead you to reference material, academic departments, libraries, museums, publications, organizations, and other endeavors.
Please enjoy.
---